Fast Access to Funding with a Line of Credit
Do you need capital to purchase inventory or extra money to cover operating expenses? A business line of credit is a good choice for making purchases where you need short-term funding or even just the ability to quickly access capital.
Borrow up to $250,000

Flexibility to borrow only what you need

Take out more as you need it

Terms up to 3 years
What type of Business
Loan do you need?
What is a Business Line of Credit
While there are numerous financing options for a business, a line of credit is a good choice for those that need to make purchases quickly by having access to capital.
Although a line of credit is a loan, it actually has more in common with a credit card. In fact, some lines of credit even come with a card that you can use to access your funds. However, the interest rates on a line of credit are more favorable, and the credit limit is usually higher than a business credit card.
A business line of credit is a revolving loan that gives a company access to a specific amount of money. You are able to draw down only the amount you need and, therefore, do not pay interest on the amount you are not using. 
You should keep in mind that a line of credit is designed to be a short-term loan. While you can carry a balance for a period of time it must be repaid within a set period of time to keep the line of credit active.
Types of Business Lines of Credit
Most business lines of credit are unsecured, meaning they do not require collateral. Some lines of credit do require a lien, but these are usually on lines over $100,000. Regardless of whether or not the line of credit is secured or unsecured, it will likely have a variable interest rate of 7-25%.
While a line of credit does function similar to a credit card, in that it is a revolving loan, most require you to pay it off in a set period of time. Most require repayment within two years. If you need funding for a longer period of time, it would be better to look at traditional term business loans.
Using Your Business Line of Credit
Once you get approved for a business line of credit, you will need to access the funds. Depending on the lender, you will either be able to transfer money to your bank account where you can use it, or the lender may provide a credit card that is attached to the line of credit which you can use to make purchases.
After you draw down the line of credit, you will need to begin making payments. Monthly payments need to be made just as a credit card requires. The difference here is that there will be a set date on which the loan needs to be fully repaid. This is typically two years from the date money is taken out. Interest will accrue throughout the term of the loan based on the outstanding balance.
Why is a Business Line of Credit right for me?
Businesses of all sizes can benefit from having a line of credit. It enables them to meet financial obligations or take advantage of a last-minute deal. Even if you don't think you need a line of credit right now, it may behoove you to get one in case of an emergency.
While it may be tempting to use a business credit card to help cover expenses, they generally have a much higher interest rate. In addition, most business credit cards will not have a high limit like a line of credit does.
The main benefit of a line of credit is the continuous access to capital that can help cover any expenses. You do not need prior approval to access your line of credit, and you do not need to substantiate the purchases you make.
A business line of credit is a powerful tool that can help in a number of situations, but it must be used carefully. It is easy to increase spending with a line of credit to the point where you will be unable to repay it. Therefore, you should make sure that you have a solid plan in place on how the funds will be used and repaid.
There are many benefits to opening a business line of credit. However, you should consider the downsides to see whether it meets your needs.
Common Uses of a Business Line of Credit?
Because a line of credit is so flexible, business owners use them for a myriad of expenses. However, the most common uses are purchasing inventory and paying for outstanding expenses. Even though these are common uses, you can use a business line of credit to cover any business expenses you may have.
Inventory, in particular, is a tricky expense because it can be difficult to balance ordering enough to meet demand without using too much of the company's cash. A line of credit is a good short-term solution that allows you to make large inventory purchases when the need arises. Then you simply pay it down as your inventory sells.
Another frequent use of a line of credit is to cover operating expenses. Whether it be payroll or utilities, a line of credit can help ensure that you meet all of your obligations. It is not out of the ordinary for businesses to experience slow-downs at certain times of the year, and a line of credit can help you get through them.
Here are just a few more potential uses of a business line of credit:
What factors affect Business Line of Credit rates
A business's line of credit interest rate is based on its creditworthiness and ability to repay the debt. Therefore, a newer business or one that is operating in a riskier industry will have access to less and will have a higher interest rate. Let's take a quick look at some of the factors that may impact your ability to get a line of credit.
Requirements of a Business Line of Credit
Now that we have looked at everything you need to know about a business line of credit let's look at what it takes to actually get one. When you apply for a loan, you will be asked many questions about your business and its operations.
If you are approved, it will likely be a conditional approval which means a lender must go over the information and verify its authenticity. Be prepared to produce the following documents:
Business documents (articles of incorporation, etc.)

Bank statements

Identification

Accounting records (balance sheet, cash flow, P&L)

Personal tax records.
This is not an exhaustive list, and your lender may not require all of these items, or they may require more. Be prepared to substantiate any of the claims that you made on your application.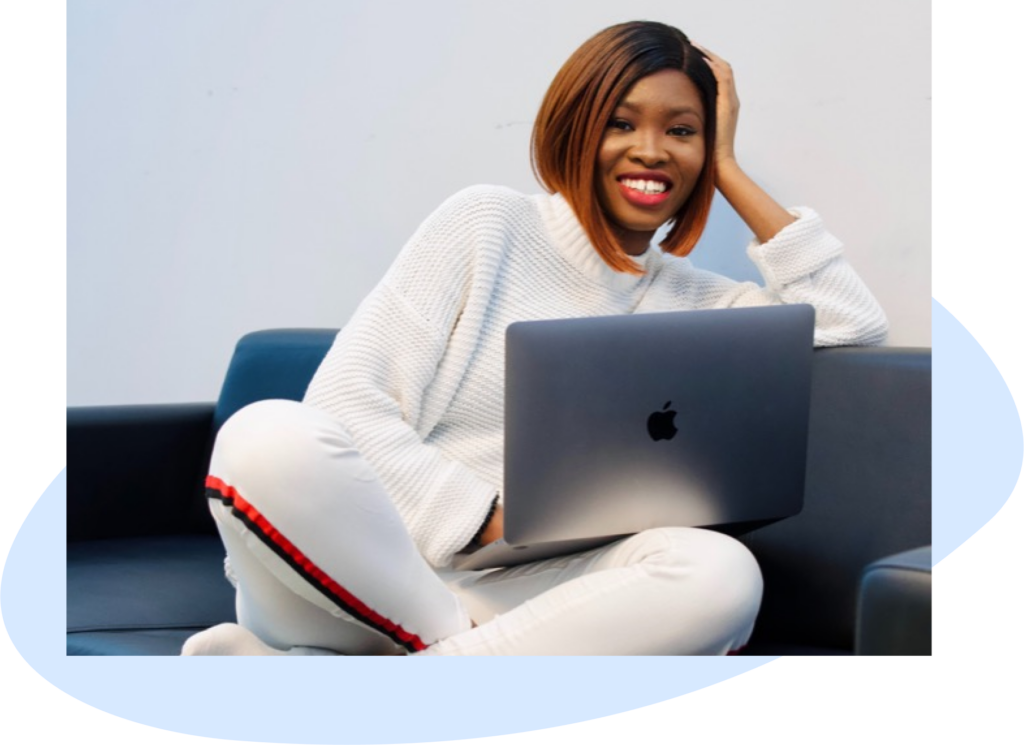 How to Apply for a
Business Line of Credit
Lendnow's preferred network of nationwide lenders is able to provide business lines of credit to small business owners with a variety of needs. If you're starting a new business, seeking to expand your current operation, or are having trouble getting the best terms from local lenders and banks, we can help.
Our application process is quick and easy. Simply submit your business details, and we'll get back to you as soon as possible with financing options that best suit your situation.