Sometimes Opportunities Need Quick Access to Capital
Does your business need funds, or has it been unable to qualify for a loan? If so, a merchant cash advance may be exactly what you need to help your business.
Get a merchant cash advance in as little as 24 hours!
Get up to $250,000

No impact to your credit score

Does not add debt

Borrow against future transactions
What type of Business
Loan do you need?
What is a Merchant Cash Advance
Getting funding for your business can be difficult, especially for startups and those that are burdened with debt. However, a merchant cash advance can get you money to keep your business going.
A merchant cash advance is a distinct type of funding that is much different than a loan. Instead of borrowing money with the need to repay with interest over a set period of time, a merchant cash advance is borrowing money against your future receipts. 
One of the limitations of a merchant cash advance is that they typically are limited to purchases made from credit and debit cards. That means you will not be able to borrow money against cash or check transactions. There are also restrictions in place by the lender that prevent you from trying to persuade customers away from paying with a credit or debit card. Doing so ensures they continue to receive payment for their advance.
Speaking of customers, you should also know that customers are not impacted in any way by using a merchant cash advance. You will still take payments like normal, but the funds will be withdrawn in daily or weekly intervals via ACH. Customers will never know that you are not directly receiving the payments.
Why is a Merchant Cash Advance Right for Me?
When used properly, a merchant cash advance is a powerful tool that can help ensure the continued growth and success of your business. However, it should be used with caution.
Although you will get a large sum of money upfront, you will lose out on regular transaction income as it will go directly to the lender.
Another thing to consider is that some lenders will have requirements for your business, such as the number of hours you must be open or the way card transactions are conducted.
With all of this information in mind, a merchant cash advance can still be a good choice, particularly if you do not have great credit or do not want to take on a loan where you will have mandatory monthly payments.
A cash advance is best for people who need a quick boost of capital but can otherwise afford to continue paying their obligations without income from credit card purchases.
A merchant cash advance offers quick access to the funding you need, but there are some other pros and cons you should familiarize yourself with if considering one. Be sure to thoroughly analyze how these may impact your business and your future financial situation.
Common Uses of Merchant Cash Advance?
There are no restrictions on what you can use a merchant cash advance on. This is because it is not a loan, and it is not collateralized like some loans. However, they are commonly used to gain operating capital and improve cash flow. The extra money provides a business with much-needed resources to pay employees, rent, or suppliers.
Just because there are no limitations on what you can use a merchant cash advance for does not mean you should use it for anything and everything. It is important to create a plan for its use so that it only goes to a specific need. Let's take a look at some of the common needs that a merchant cash advance is able to help you meet:
What factors Affect Merchant Cash Advance Rates
Merchant cash advances are calculated a bit differently than a loan and typically charge a factor rate between 1.14 and 1.54. While this number may sound low, it is actually misleading. You will need to multiply the factor rate by the amount being borrowed.
In addition, these rates will be determined similar to loans, and the rate may be affected by your business's or your personal credit score. More importantly, it will be affected by your level of cash flow, which helps determine the level of risk associated with the advance. Businesses that conduct a large number of high-value transactions will have much less risk than one that accepts few or low-price payments.
Keep in mind that factor rates serve as interest on the advance, but those rates are not all-inclusive. Meaning you may get charged fees for processing and servicing the advance. On the bright side, the amounts you pay are based entirely on the amount of money being taken in.
Because merchant cash advances have high rates, they best serve startups and businesses with poor credit. Therefore, merchant cash advances are usually a last resort. If you can secure alternative methods of funding, they will almost always be better than a merchant cash advance.
Requirements of Merchant Cash Advances
Merchant cash advances do not require great credit or some of the other documentation required by traditional lenders. However, it will require you to have a high number of transactions to make sure future transactions will be able to cover the amount of money being lent. Therefore you will need to provide bank statements to back up your income claims.
Here's a look at just some of the documentation needed when acquiring a merchant cash advance:
Business documents

Tax returns

Bank statement

Credit card processor information

Accounting records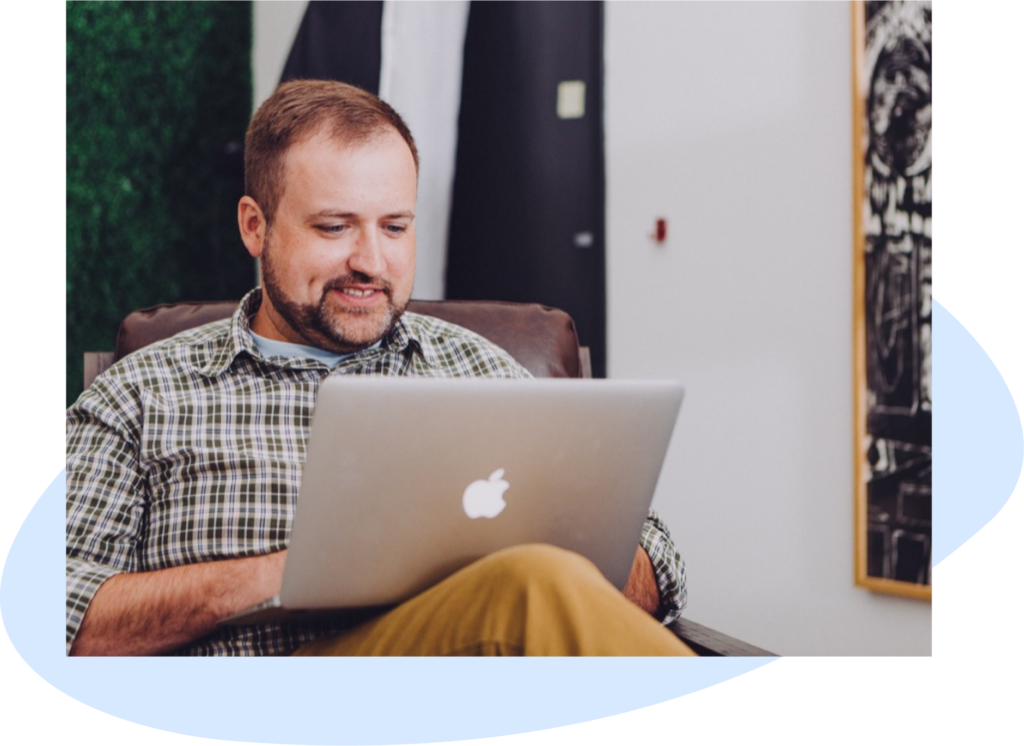 How to Apply for a
Merchant Cash Advance
If you are interested in learning more about a merchant cash advance, reach out to Lendnow. Our network of over 50 nationwide lenders will be able to assist you in getting the funding you need for your business in as little as 24 hours. Whether you want to pursue merchant cash advances or learn about other financing options, Lendnow can help.
Our application process is quick and easy. Simply submit your business details, and we'll get back to you as soon as possible with financing options that best suit your situation.
Find the type of loan that is right for you
Few entrepreneurs get it right the first time – it takes resilience to continue when banks say "no". Don't let access to capital keep you from advancing!